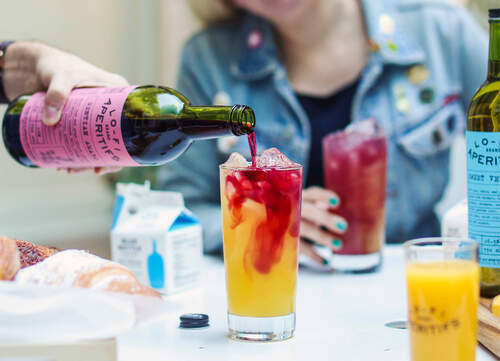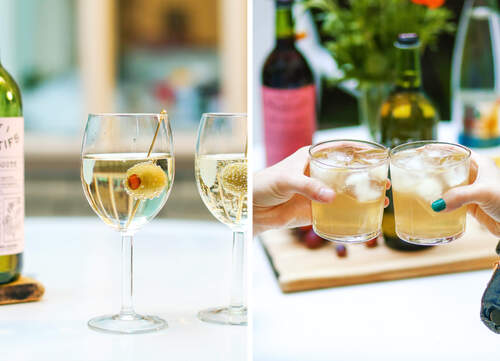 Brunch cocktails should be two things: Simple and refreshing. Whether you're desperately seeking the hair of the dog or enjoying light morning cocktails, these three recipes are low ABV and down right delicious.

Saturn Returns:
2 oz Lo-Fi Gentian Amaro + top with pineapple juice

Foggy Eyes:
2 oz Lo-Fi Dry Vermouth + top with tonic water + olive

High Point:
2 oz Lo-Fi Sweet Vermouth + top with coconut water

Lo-Fi Mimosa:
2 oz Lo-Fi Gentian Amaro + top with orange juice

Pink Spritz:
2 oz Lo-Fi Gentian Amaro + top with La Marca Prosecco
Lo-Fi Aperitifs Sweet Vermouth 750ML
Aromatic, layered, and full of spice, this vermouth is bright on the front with hints of rhubarb, cocoa, and vanilla. Its sweet, creamy finish is balanced out by oak and pleasing bitter notes from gentian root and orange oil bitters. It's made with flavors of citrus fruits, ginger, exotic flowers and spices, & cinchona bark. Pairs with straight bourbon, rye whiskey and other flavorful spirits.
Lo-Fi Aperitifs Gentian Amaro 750ML
Predominant aromas of sweet citrus fruit with hints of ginger, exotic flowers and spices are supported by a framework of cinchona bark and bitter root extracts. Adds refreshing fruit flavors and crisp bitterness to a variety of cocktails. Pairs especially well with sparkling wine and aged spirits. Pairs with sparkling wine, bourbon, rye whiskey, and spirit forward cocktails.