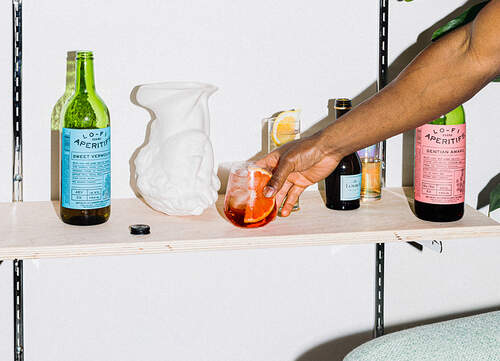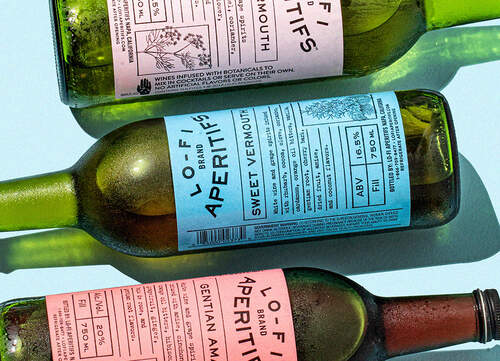 5 WAYS TO BETTER YOUR HOME BAR
There's nothing like imbibing at your favorite local bar, but enjoying cocktails at home is a luxury we should all have access to. Here are 5 essential ingredients to creating top-notch cocktails at home:
Bitters: Bitters are not only an essential ingredient in some of the most iconic classics, they're also a great way to infuse unique flavors into your favorite cocktails if you don't have fresh ingredients on hand. If you enjoy a proper Manhattan, Old Fashioned, or Pisco Sour, than odds are you're a fan of Angostura Bitters.


Fresh citrus: If a cocktail recipe calls for juice or a citrus garnish, fresh is always best. Bottled juices are packed with artificial flavors and sugars that shouldn't even be consumed let alone mixed with your precious spirits. Even "natural" and "real" bottled juices contain bitter flavors that fall short when compared to freshly squeezed citrus fruit.


Quality bubbles: Like ice, the quality of your soda can significantly alter a cocktail. Ditch the flat seltzer in the back of your refrigerator and opt for quality ginger beers, tonics, and seltzers.


Sweetners: Always keep a fresh batch of simple syrup and/or sugar cubes on hand to balance out bitter cocktails. Sugar works especially well in rounding out citrus cocktails.


Fresh herbs: Similar to bitters, spices are a simple way to pack flavor into cocktails. We suggest using fresh herbs like mint, thyme, and basil when making juleps and smashes.


Lo-Fi Aperitifs: Duh.
Lo-Fi Aperitifs Sweet Vermouth 750ML
Aromatic, layered, and full of spice, this vermouth is bright on the front with hints of rhubarb, cocoa, and vanilla. Its sweet, creamy finish is balanced out by oak and pleasing bitter notes from gentian root and orange oil bitters. It's made with flavors of citrus fruits, ginger, exotic flowers and spices, & cinchona bark. Pairs with straight bourbon, rye whiskey and other flavorful spirits.
Lo-Fi Aperitifs Gentian Amaro 750ML
Predominant aromas of sweet citrus fruit with hints of ginger, exotic flowers and spices are supported by a framework of cinchona bark and bitter root extracts. Adds refreshing fruit flavors and crisp bitterness to a variety of cocktails. Pairs especially well with sparkling wine and aged spirits. Pairs with sparkling wine, bourbon, rye whiskey, and spirit forward cocktails.
Lo-Fi Aperitifs Dry Vermouth 750ML
Clean, crisp and complex, hints of elderflower mix with a spicy flavor on the palate and fresh fruit from the wine base. It's made with flavors of gentian root and orange oil bitters. Pairs with bourbon, rye whiskey, gin, & tequila.